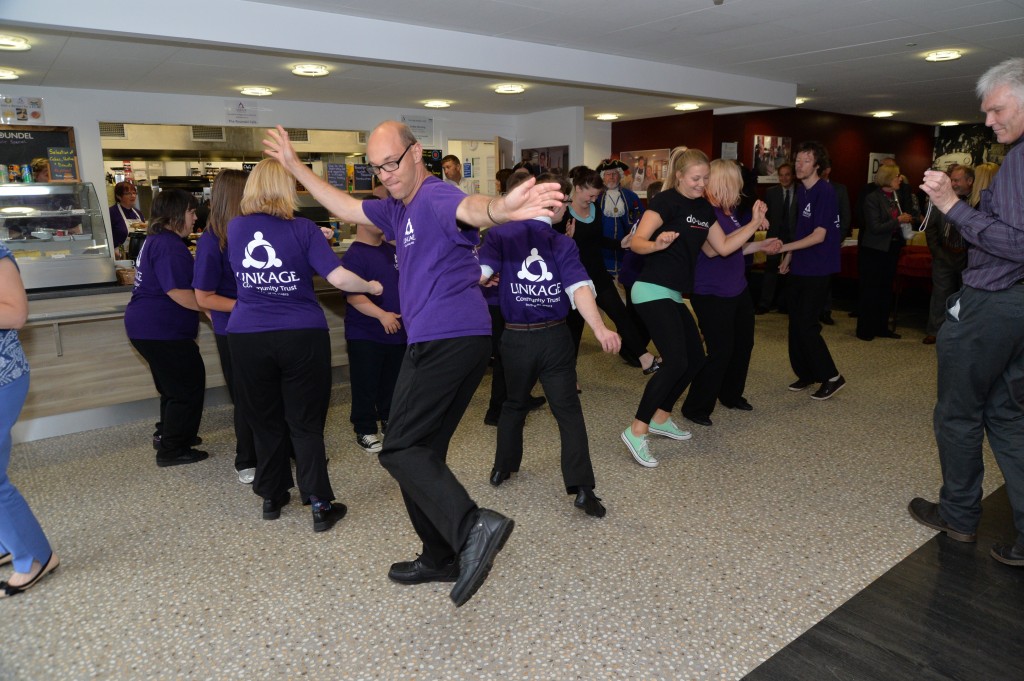 These are some photos of founder Sophie Watkinson with students from Linkage, staff members from Waterloo Housing Group and Hairdressers that are based a Barratt Court. The Happy Dance Flash Mob was commissioned by Waterloo Housing Group for the grand Opening of Barratt Court in Skegness.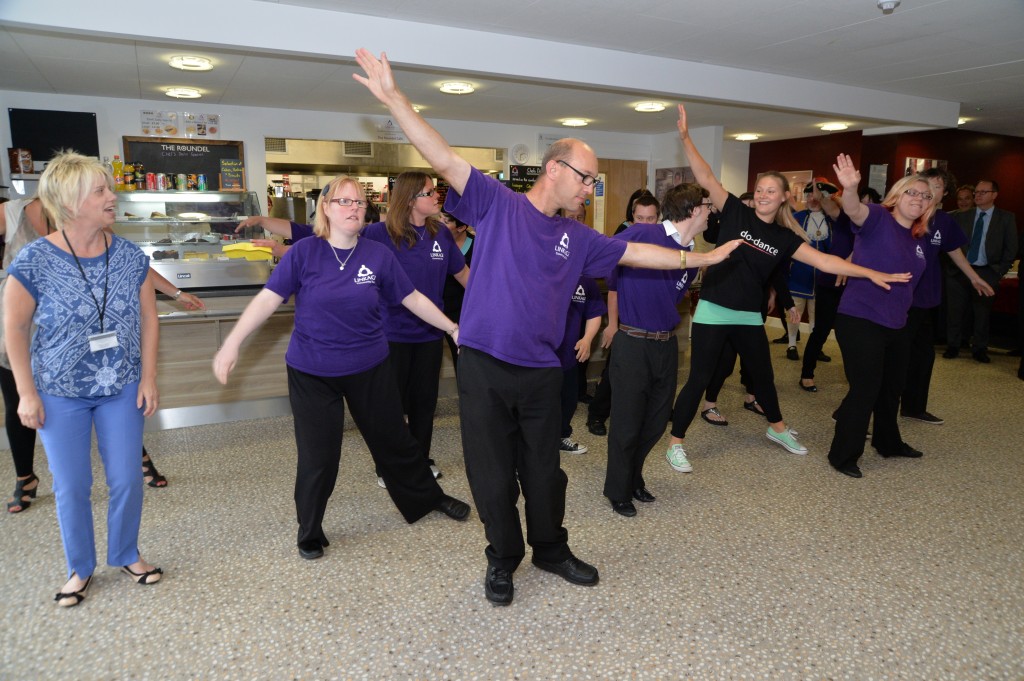 The Flash Mob was choreographed by the founder of do-dance Sophie Watkinson to the song 'Happy' by Pharrell Williams.  Over 20 people took part and the dance was accessible to all abilities.
Overall the Dance Flash Mob event was a great success and do-dance look forward to working with everyone again in the future.