do-dance featured in this year Bathing Beauties Festival on 6th and 7th September 2014 at Mablethorpe Prom, doing all sorts of performances and workshops.
Creative do-dance Workshops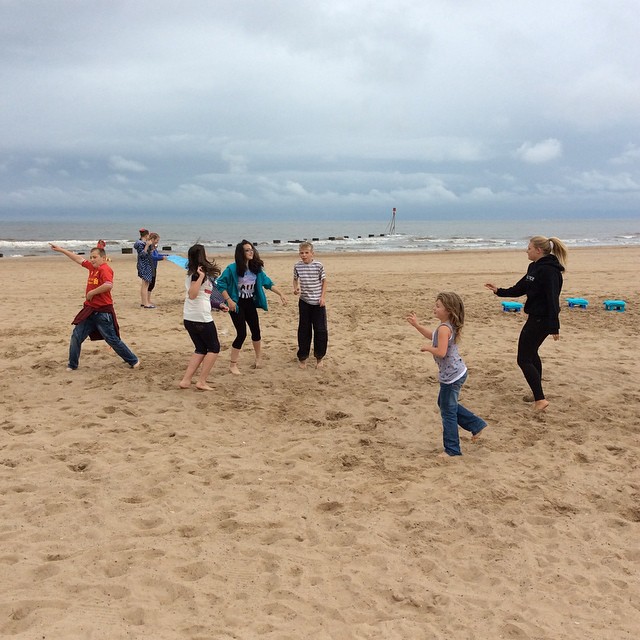 In these 20 minute Creative do-dance Workshops dance tutor Sophie Watkinson showed you different ways to create your own site specific dance piece using what is around you.  All ages and abilities joined in and had a go at creating their own dance. There were also some great party games, which went down like a treat!
Saturday 6th September 2014 –   1pm,   2:30p,   3:30pm
'Reflections' do-dance Performance

Reflections is a solo site specific contemporary dance, choreographed on the ever changing shores of Lincolnshire's east coast.  Choreographer and dancer Sophie Watkinson has been inspired and explored the landscape here over the past 3 months to create a response to the surrounding space and scenery.
The natural sounds and wildlife has influenced Sophie's practice and the piece is constantly developing.  There is an element of chance and improvisation within Sophie's site specific work as many factors will influence the performance on the day, such as the weather, tide, location, and atmosphere.  Reflections has been devised using the nature and the untouched natural landscape of our beautiful coastline.
Saturday 6th September 2014 –   1:30pm